Scouting for and finding great talent is, for me, one of the most exciting things about FM.
This is a list of the best young talents, in my opinion, which are still pretty unknown.
Some of them are without a club, so you should hurry up and grab em!
There are more than 50 players with the prices in rage from 50 Th. € to 40 Mill. €!
The prices are from Transfermarkt on 8th September 18.
Most of them will be an instant upgrade to the quality of your squad.
Also, I had the opportunity to watch some of them in live action, like Moro, Sosa, Lovren, Olmo, Lafont, Lotomba, Man, Mlakar…)
The best was Dani Olmo from Dinamo Zagreb (arrived from Barcelona!) and Jordan Mvula Lotomba from Young Boys.
I am certain that they will have a high development potential in football manager 2019, and most of them already do have great attributes in FM.
There are some great and still uncovered diamonds in this list, some are real bargains and will not hurt your budget, so you should definitely check it out!
And these are my picks for first eleven in 433 formation. The team value is 38,4 Mill. €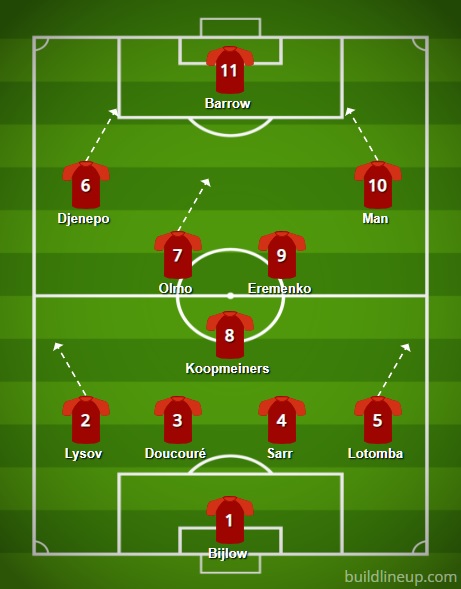 What are your favorites?
Give us feedback: Was his article helpful?