I am certain that everybody already has a pretty clear opinion right now on the club they want to manage in FM 2019, yet if you want a challenge or you basically crave changing things a bit you should have a look at my list.
I have below a list (random order) of 14 super cool clubs to manage in the game and enter the club history!
To my way of thinking, I consider them the best clubs to manage in football manager 2019 based on the FM playing experience and challenge level.
Also, because this should be a decent and fun challenge you won't see a big and/or rich clubs like PSG, Real Madrid or Man Utd here.
We're talking about having fun, not getting a head start in the game with the best players and unlimited budget; it's just not cool enough!
At last, getting the chance to win the domestic first leagaue and the UEFA Champions League with a team you promoted from the lowest division, or the team with bottom league table prediction – now that's when you'll feel genuinely stunning!
Let's not waste any more time and let's check out the best clubs, in my opinion, to manage in FM 2019:
---
Sampdoria
Full name: Unione Calcio Sampdoria S.p.A.
Nickname: I Blucerchiati (The Blue-Hooped)
Founded: 1946
Stadium / Capacity: Stadio Luigi Ferraris / 36,536
Best players: Dennis Praet (CM), Gastón Ramírez (AMC), Fabio Quagliarella (CF)
Formation: 4-3-1-2
Average age: 25,3
Team Value: 150,35 Mill. €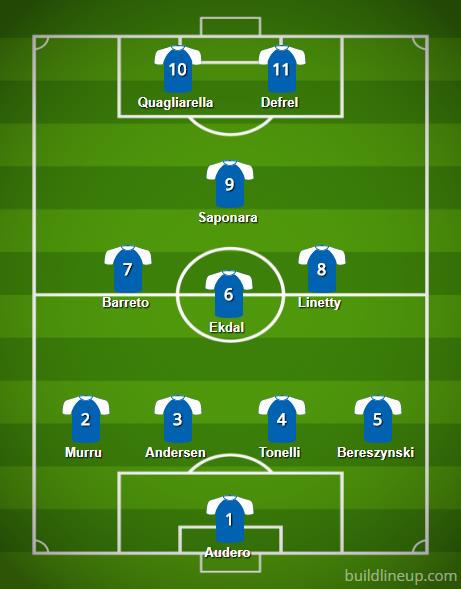 Unione Calcio Sampdoria SpA is a professional football club located in Genoa, the capital of Liguria, province of northern Italy.
The club was founded on August 1, 1946. He is currently competing in the elite Italian soccer league, Serie A, which has spent over 60 seasons.
The last European performance worth mentioning took place in 1995 when they reached the semifinals of the Cup winners.
Most of Sampdoria existence have been in Serie A competition, but most of the time they did not have the luck, knowledge, organization for a bigger step forward. However, why not to shock Italy and Europe as Vujadin Boskov did?
Try to return Sampdoria to the top of Serie A and launch an attack on Uefa Champions league. It will not be easy, but I think it's worth trying.
---
AZ Alkmaar
Full name: Alkmaar Zaanstreek
Nickname: AZ
Founded: 1967.
Stadium/ Capacity: AFAS Stadion/ 17.023
Best players: Marco Bizot (GK), Teun Koopmeiners (DMC), Oussama Idrissi (AMRL)
Formation: 433
Average age: 23,5
Team Value: 55,10 Mill. €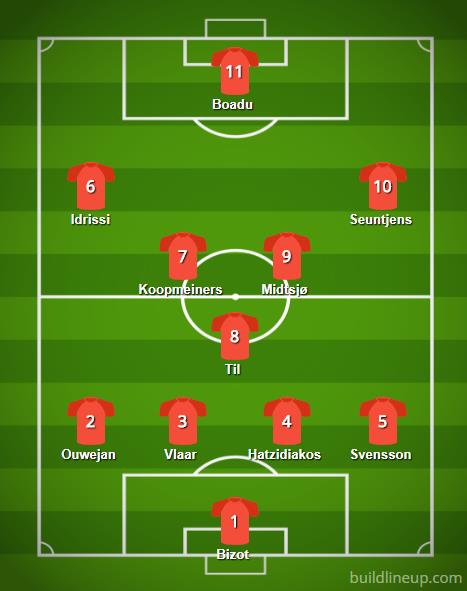 The Dutch First League (Eredivisie) is dominated by Ajax (won five titles in last ten years) and PSV (three titles in last ten years), while AZ Alkmaar are considered contenders but they never manage to get quite there.
Last time they won the title ten years ago, lead by great Moroccan striker – Mounir El Hamdaoui.
Now they need a talented manager to drive them forward and helping them become a winning team in Holland.
You'll have access to good youth players with great potential during your career in the club, and you should be able to build a genuine force! Take this test and have a great time!
---
Sporting Clube de Braga
Full name: Sporting Clube de Braga
Nickname: Os Arcebispos (The Archbishops)
Founded: 1921
Stadium / Capacity: Estádio Municipal de Braga / 30,286
Best players: Ricardo Horta (LM), Paulinho (FW), Raúl Silva (CB)
Formation: 4-4-2
Average age: 25,6
Team Value: 67,60 Mill. €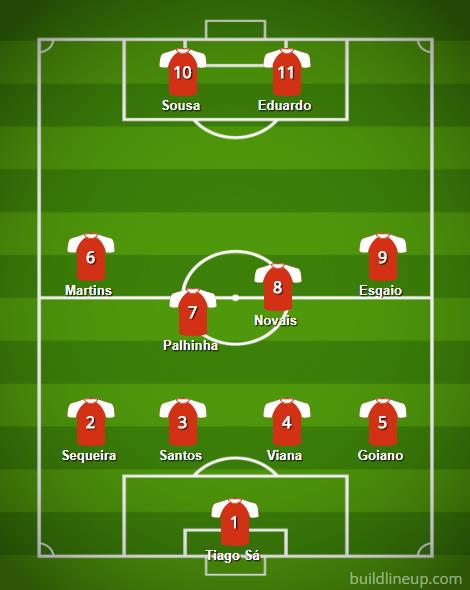 SC Braga is a club that is always in the shadow of the Great three of the Portuguese football.
They've always been here somewhere, but never at the top of the league. The club biggest success was back in 2011 by playing final of the UEFA Europa League .
The team is solid, but it needs reinforcements to progress.
Their young players have potential but are just not too good. The 30,000-seat stadium is quite large, enough the earn profit from tickets.
The league's reputation is pretty good, and you can bring solid players to the club. The big plus is also a very good youth recruitment, which you can use in the future to create a great team.
Finance is limited to you, you only have a few M € available.
All in all, it could be a great team for creating a combination of the young talents and experienced quality players to build a strong football dynasty!
---
Newcastle United
Full name: Newcastle United Football Club
Nickname: The Magpies
Founded: 1892
Stadium / Capacity: St James' Park / 52,405
Best players: Jamaal Lascelles (CB), José Salomón Rondón (CF), Jonjo Shelvey (CM)
Formation: 5-4-1
Average age: 27,0
Team Value: 174,00 Mill. €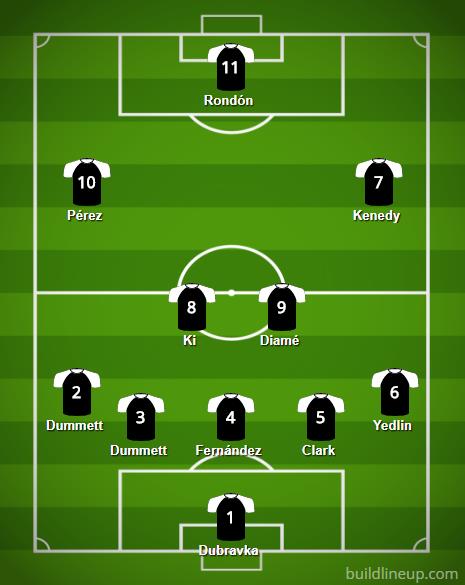 Newcastle is one of my favorites clubs since 1997 when they have played against Dinamo Zagreb.
It is a professional football club from Northeast England, Newcastle upon Tyne. The club was founded in 1892 by joining two local clubs.
They are competing in one of the strongest league in the world, the English Premier League. Since its inception, domestic matches play at the famous St. James' Park, whose stands can accommodate 52,381 spectators.
The colors of the club are black and white, and from there comes their popular nickname The Magpies. The club's supporters are known as Toon Army.
Newcastle United is a widely known club. They have a solid and experienced team, which, in addition to planning, can handle the giants of English football in the future.
Be a person who will cheer up many fans and build a new winner generation which can bring the title of the English champion to the 130-year-old St. James Park.
---
Football Club Internazionale Milano
Full name: Football Club Internazionale Milano S.p.A.
Nickname: Nerazzurri
Founded: 1908.
Stadium / Capacity: Stadio Giuseppe Meazza/ 80,018
Best players: Mauro Icardi (FW), Ivan Perisic (AMRL), Stefan de Vrij (DC)
Formation: 4-2-3-1
Average age: 28,2
Team Value: 550,60 Mill. €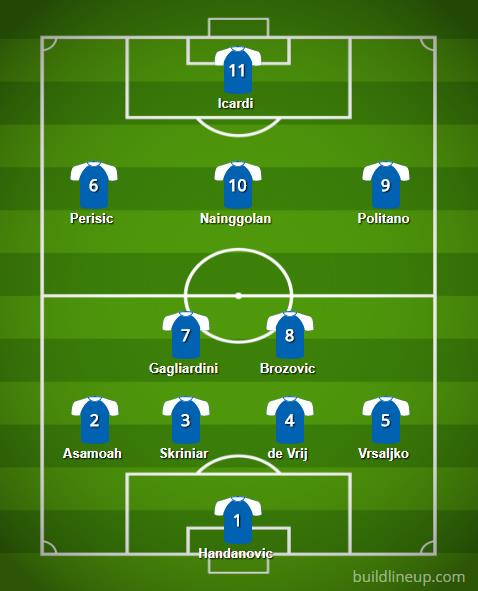 With an 18 Serie A titles, Inter was a force to be reckoned with but it has dropped in a previous couple of seasons, allowing Juventus to become the dominant football squad in Italian Serie A.
This season, Internazionale want to do a lot better – and it will be a challenge (also, they are in tough champions league group!) to manage in FM 2019, one that you should gladly take because they have an astounding squad to start with, including Ivan Perisic, Mauro Icardi, Sime Vrsaljko…
You should become their manager and build them back into the great team that they once were.
With a team value of 550,60 Mill. € it shouldn't be madly troublesome!
Don't worry –you'll have a great time, trust me!
---
Ferencváros
Full name: Ferencvárosi Torna Club
Nickname: Zöld Sasok (The Green Eagles)
Founded: 1899
Stadium / Capacity: Groupama Aréna / 22,000
Best players: Ivan Petriak (LW), Davide Lanzafame (CF), Kjartan Finnbogason (CF)
Formation: 4-3-3
Average age: 26,7
Team Value: 16,25 Mill. €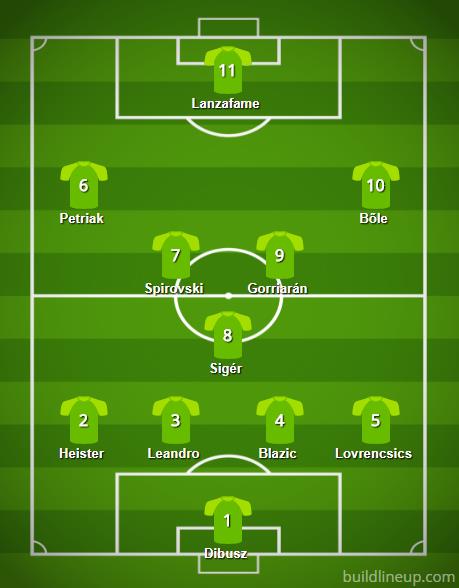 Ferencváros TC or as fans call it Fradi is the largest club in Hungary. It was founded back in 1899.
In 1994 they managed to become the first club from Hungary to qualify for the group stage of the UEFA Champions League.
The black period for the club was from 2006 to 2009 when they played in the second league.
Today they have a solid team, and need a great manager is their fight for the top with rival club Vidi FC.
---
VfL Wolfsburg
Full name: VfL Wolfsburg-Fußball GmbH
Nickname: Die Wölfe (The Wolves)
Founded: 1945
Stadium / Capacity: Volkswagen Arena / 30,000
Best players: Ignacio Camacho (DM), Daniel Ginczek (FW), Josip Brekalo (LW)
Formation: 4-3-3
Average age: 25,6
Team Value: 148,25 Mill. €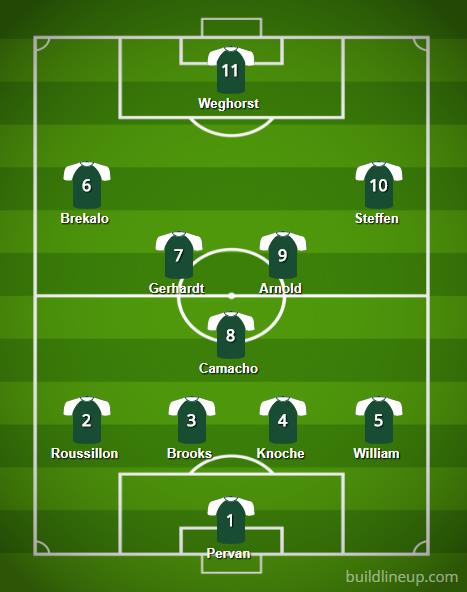 VfL Wolfsburg is a professional football club from Wolfsburg, Germany.
The club was founded in 1945 and competes in Germany's first league, the Bundesliga.
All his home matches Wolfsburg plays at Volkswagen Arena, which can receive 30,000 fans.
The most successful time in club history, was back in the 2000s when the club has consistently been a member of European competitions.
It is a very stable club with a very good squad worth over 140 Mill. €, but lately the results are missing.
You should try to set up a strong team, and the finance won't be a big problem.
Make the fans proud!
---
Fotbal Club Steaua București
Full name: Fotbal Club Steaua București
Nickname: Steaua, FCSB
Founded: 1947
Stadium / Capacity: Arena Națională / 55,634
Best players: Dennis Man (AMR), Harlem Gnohéré (FW), Florinel Coman (AML)
Formation: 4-2-3-1
Average age: 25,6
Team Value: 25,28 Mill. €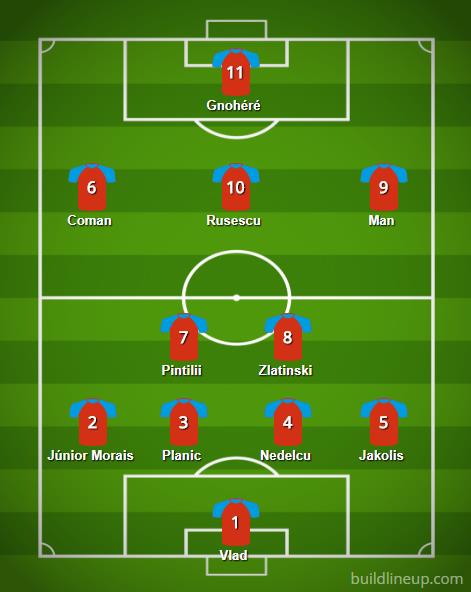 FCSB is the best-known team in Romania – and one with the most powerful team and a good budget – additionally, they have won the Champions League (penalty shootout win against FC Barcelona), but it was back in 1986.
Nowadays, they are a dubious quality team when it comes to UEFA Football, but with them able to easily win the First Division title in Romania (Liga I), you'll have more opportunity to focus on building the strong European squad.
The clashes with a strong "UEFA opponents" will be a genuine test and winning the UEFA Champions League with them is nearly a mission impossible.
It's worth trying if you think you're good to fill up Arena Națională with 55 thousand cheering fans!
---
S.V. Zulte Waregem
Full name: Sportvereniging Zulte Waregem
Nickname: Essevee
Founded: 2001
Stadium / Capacity: Regenboogstadion, Waregem/ 12,250
Best players: Theo Bongonda (LW), Mamadou Sylla (CF), Davy De Fauw (CB)
Formation: 5-3-2
Average age: 26,9
Team Value: 19,48 Mill. €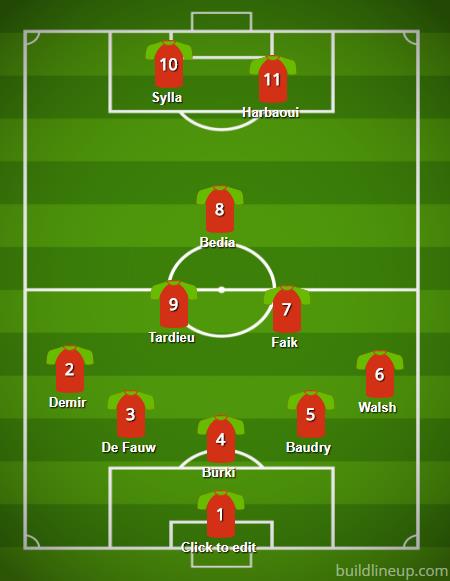 Sportvereniging Zulte Waregem, better known as Zulte Waregem or by the nickname "Essevee" is the Belgian professional football club founded in 1950, based in Waregem, located in West Flanders.
Zulte Waregem plays in the Belgian First Division A. Their best placement was the fifth place in season 2008-09.
So far they have won only the lower league and one Belgian cup.
They then qualify for the UEFA Cup 2006-07 season, which is also their only European season ever in which they lost against Newcastle in the round of 16.
It can be said that the club is one of the younger clubs in Belgium. Apart from some low-trophies and one cup, they don't have any other trophies.
That's why you are here to change that and make Zulte a club that will partake with the big clubs of Belgian football. You have an excellent foundation for it.
Talented and young team with a pair of experienced, passionate players.
Fix the infrastructure a bit, and become number one in Belgium!
---
F.C. United of Manchester
Full name: Football Club United of Manchester
Nickname: FCUM, Red rebels
Founded: 2005.
Stadium / Capacity: Broadhurst Park / 4,400
Best players: Stephen O'Halloran (LB), Craig Lindfield (RM), Dale Tonge (RB)
Formation: 4-1-4-1
Average age: 29,0
Team Value: 950 Th. €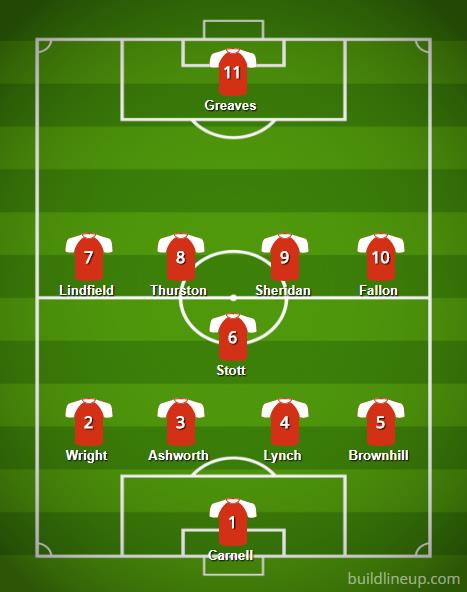 This club was started in 2005. by fanatics of Man UTD who wanted to build their own club, due to some misunderstanding with new owners.
Currently, they compete in National League North.
They have some truly die-hard fans. In this season you're starting at the National League North in England, so you should prepare yourself for a long and difficult ride to even get to the Premier League (btw this year in the first seven league matches they have five defeats, so yes, it will be a genuie mission impossible!).
With a team value of only 950 Th. € it is a very difficult club to manage, but just imagine the satisfaction and the glory after your first triumph against big brother – Manchester United F.C.!
And this is why you can see this club on many favorite clubs lists.
---
Real Betis
Full name: Real Betis Balompié, SAD
Nickname: Los Verdiblancos (The Green-and-Whites)
Founded: 1907
Stadium / Capacity: Benito Villamarín / 60,720
Best players: Giovani Lo Celso (CM), William Carvalho (DM), Marc Bartra (CB)
Formation: 3-4-2-1
Average age: 27,6
Team Value: 180,50 Mill. €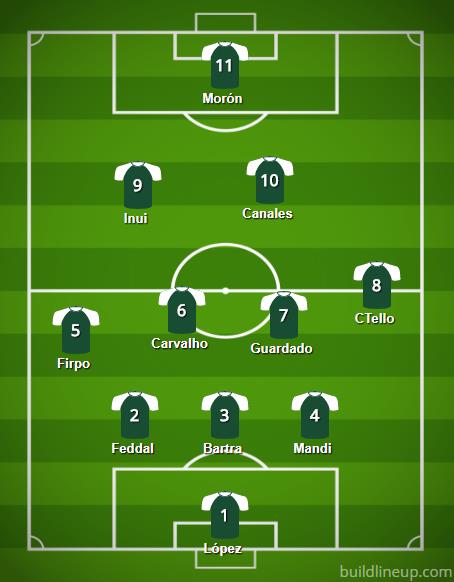 Real Betis is the name of a professional football club from Seville, who competes in La Liga (The Primera División).
The club was founded in 1907. The official color is green-white and the sets on the stadium are in accordance with the club colors.
The team biggest rival is Sevilla is the so-called "Sevilla derby". Betis has one Spanish League trophy, which was won in 1935.
There are also two Copa del Rey, the last in the season 2004/2005. under the leadership of Lorenzo Serre Ferrera.
Expectations in this season are mid leagaue table position, even though they have a good team.
It is a real challenge to fight in the hard club competition of La Liga.
On the wings of fans, become the ruler of Seville and Andalusia, then fight with Real and Barcelona for trophies.
This club is able to become a real force, not only in Spain but also in Europe!
---
Brøndby IF
Full name: Brøndbyernes Idrætsforening
Nickname: Drengene Fra Vestegnen (The Boys from Vestegnen)
Founded: 1964
Stadium / Capacity: Brøndby Stadium/ 28,000
Best players: Hany Mukhtar (AMC), Simon Tibbling (CM), Ante Erceg (CF)
Formation: 4-3-1-2
Average age: 25,1
Team Value: 23,55 Mill. €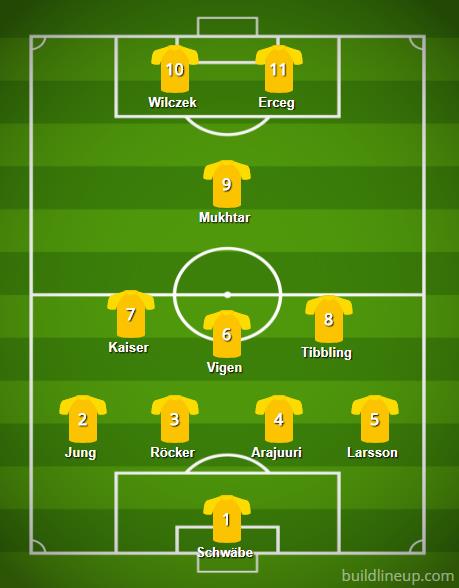 Brøndby IF is a professional Danish club located in Brøndbyvester, west of Copenhagen.
The club was founded on December 3, 1964. and is considered one of Denmark's biggest clubs. In 1992, FC Copenhagen was founded, becoming their city rival and their derby is called a 'New Firm'.
Brøndby plays domestic matches at Brøndby Stadium, which has a capacity of 29,000.
The club is awaiting to rise as a phoenix and return to the old paths of glory. His history is large and rich, but he has been waiting for the best days in club history.
This year the team is very good and you have great opportunities to win at least one of the trophies already in the first seasons of the game.
Create a new Laudrup, win Denmark Superliga and show Europe again what power Brondby has! It's up to you!
---
AS Saint-Étienne
Full name: Association Sportive de Saint-Étienne Loire
Nickname: Les Verts
Founded: 1919
Stadium / Capacity: Stade Geoffroy-Guichard/42,000
Best players: Wahbi Khazri (AMC), Yann M'Vila (DMC), Stéphane Ruffier (GK)
Formation: 4-2-3-1
Average age: 28,1
Team Value: 80,85 Mill. €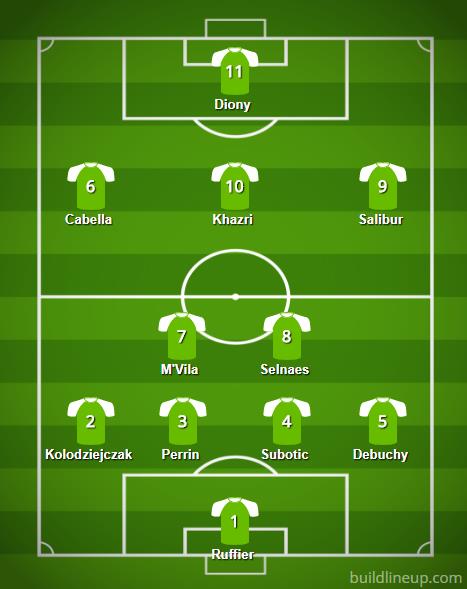 I must confess that I've only once managed a team in France ( Ligue 1), and if I were to start playing right now, I would definitely pick AS Saint-Étienne, one of the most successful football clubs in France history.
Unfortunately, they are considered a mid-table team for many seasons now, but they are used to winning the French Ligue 1 and they did it on ten occasions! (but the last time back in 1981.!)
This season they have a decent team (in the first four league matches they don't have a defeat, but have only one victory), yet their best players are not in their prime ages, so you'll have to bring in some new talented strikers and take on the big guys like PSG and Monaco.
It won't be a simple task, but it should be fun as you will play in an attractive league, one that's ready to give their first team the UEFA champions league competition.
Would you be able to build the squad ready to bring back the glory days?
---
Panathinaikos F.C.
Full name: Panathinaïkós Athlitikós Ómilos
Nickname: To Trifýlli
Founded: 1908
Stadium / Capacity: Olympic Stadium/ 69,618
Best players: Dimitrios Kourbelis (DM), Anthony Mounier (LW), Mattias Johansson (RB)
Formation: 3-4-2-1
Average age: 23,2
Team Value: 16,93 Mill. €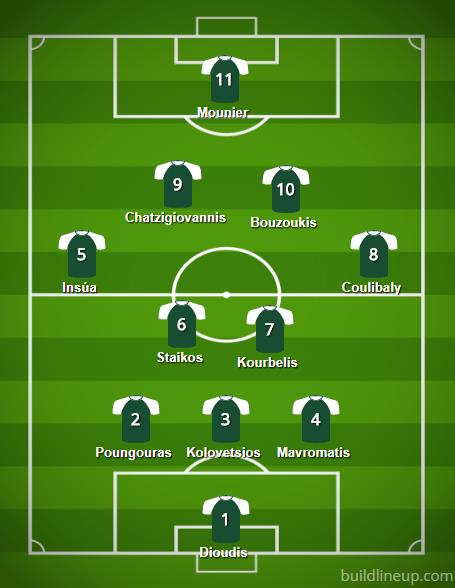 Panathinaikos Football Club is a professional football club from Athens.
It was founded in 1908 and competes in the Greek Superliga. His domestic matches play at the huge Olympic Stadium. The stadium receives nearly 70,000 viewers.
The main rivals are Olympiakos, AEK and PAOK.
A club now has a very young team with a huge fan base behind. They have always been in the shadow of Olympiacos, the biggest rival.
This giant needs you to make a team that will win trophies!
---
In conclusion
So these would be my coolest teams to manage in Football Manager 2019 beta.
Why in beta?
Because in a full game I plan to manage my favorite team – Dinamo Zagreb!
What are your plans?
Give us feedback: Was his article helpful?