Dinamo Zagreb smashed Fenerbahce 4:1 in UEFA Europa legaue encounter!
Nenad Bjelica totally outplayed Fenerbahce manager Phillip Cocu whose team did not have an answer to Dinamo Zagreb tactical approach.
Here I will try to set up Bjelica tactic in Football Manager.
What happened
Dinamo manager made the best possible tactic for the characteristics of the player he was using, and the performance was almost impeccable!
In attacking phase it was the fast-paced and vertical football all the way, and very compact in defense.
Fenerbahce had an advantage in the possession (64% vs 36%) and the number of passes (507 vs 284) which was probably part of Bjelica tactic and the consequence of an early lead.
Everything else went on Dinamo side, the number of shot on and off the goal, number of created chances and number of corner kicks.
Tactic
Dinamo manager set up more or less a standard formation: 4-1-4-1 where Olmo position depends on the score.
If they lead he goes back in the middle if they trying to score then he plays behind the striker.
Also, Dinamo Zagreb manager surprised with a player choice for left-back, where he didn't put left footed player, instead he used a right footed center-back.
---
This was the basic line-up: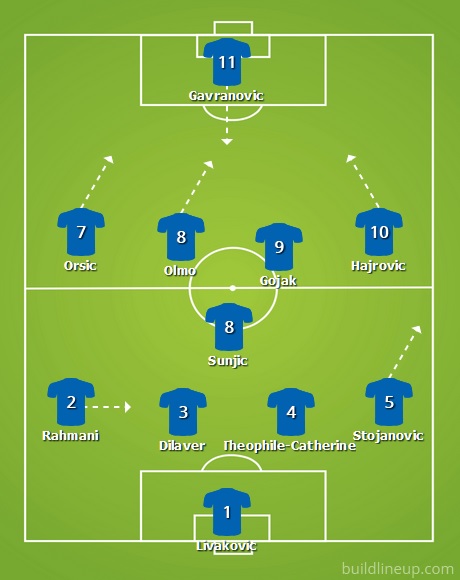 ---
Dinamo Zagreb put some pressure with high pressing on the start of a game on Fenerbahce, and before scoring the first goal played more like this: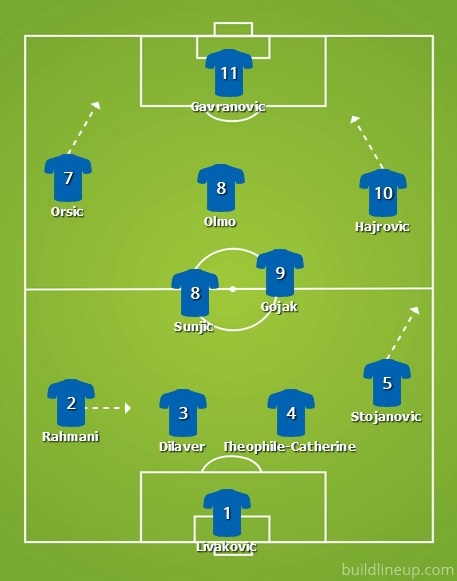 It was more kind of offensive 4-4-1-1. After the lead, they lined up in the basic shape 4-1-4-1
---
How to replicate Dinamo tactic in FM
This is how I see this tactical approach in Football Manager
The basic formation is 4-1-4-1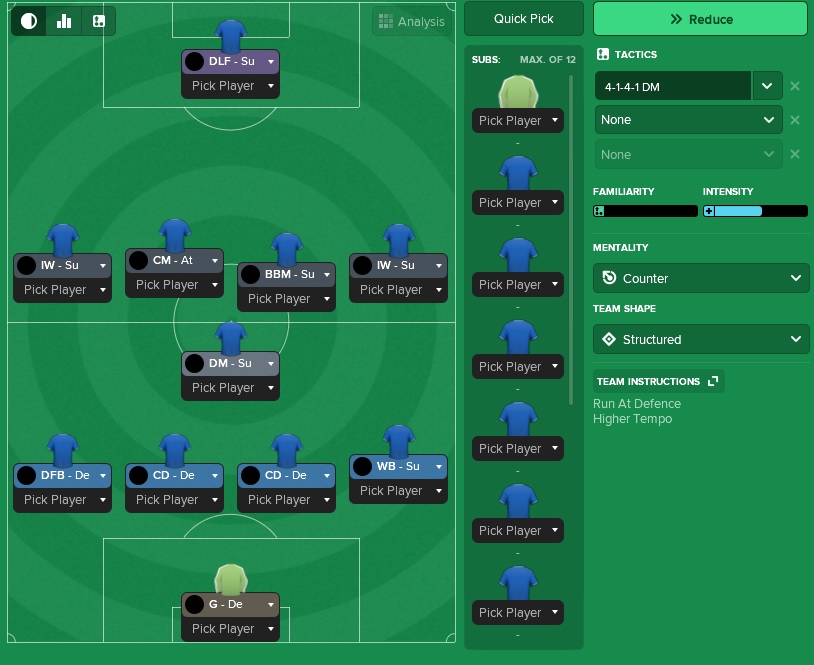 Right-back is more offensive and left back in more defensive oriented.
I have a classic defensive midfielder, Olmo as attacking central midfield, and Gojak as box to box midfield.
Orsic and Hajrovic are inverted wingers and Gavranovic is center forward who puts a lot of pressure on opponents.
They play counter mentality with all players behind the ball when not in possession and playing fast direct passes on wingers or striker after winning a ball.
What do you think about this tactical approach?
Give us feedback: Was his article helpful?