Corners have always been a potential threat to your team goal.
How to defend against such danger?
A lot of people pay no attention to set up corners (p.s. even some real-life coaches!).
But the fact is that goal from the corner could be a major factor for winning the title or to not get relegated.
How to defend a corner in FM?
The essence is very simple. Clear the ball away from your goal!
This is a foundation that stands for all forms of defensive corners set-up and set pieces in general.
There are a few options;
a zone marking in the box
the 'man to man' marking
and a combination of the two
Man-marking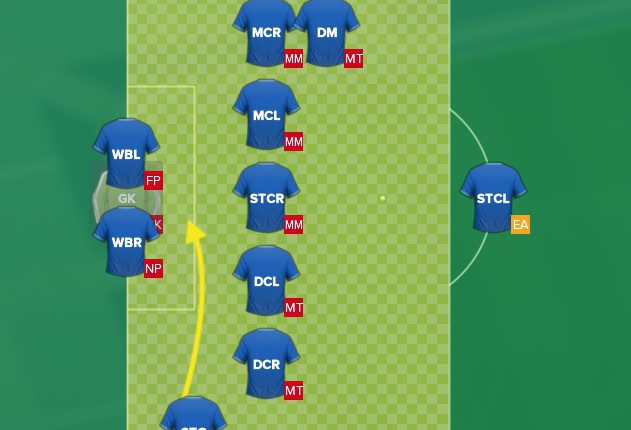 Each player marks one opposition player.
But this is not easy is in practice! So, the performance for this kind of corner defending style depends on the individual player quality.
The coach can compare his and opponent's players and arrange them to a certain opposition.
A big con in such way of defending the corner is that the attacking team can play various combinations of blocks and movements to the defending team.
As a result, the defensive player fails to mark his player. Also, the defensive players cannot focus on the ball.
Zonal defending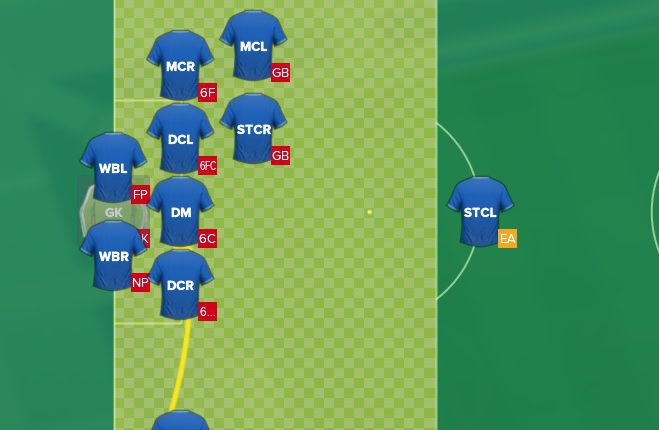 Players are defending certain zones in the box and watching the ball all the time.
They are not focused on the opposing player.
Players are divided into three horizontal lines, of which the first line has 4-5 players (maybe fewer and more).
Those are the players who are the best in a jumping with a pronounced anticipation of the game.
The second line (around penalty) usually consists of 2 or 3 players whose task is to slow down the opposing players to reach the best position on the jumping duel.
The third line consists of 1 or 2 players whose obligations are oriented both to the defensive phase (but also to the attack phase).
Combination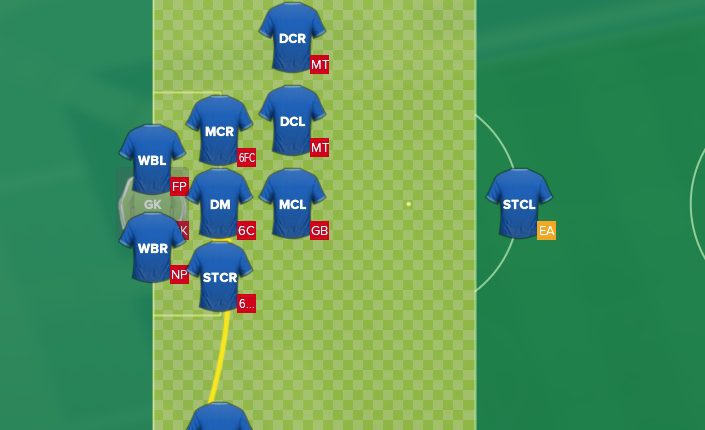 The most football teams use a modern combination of men to men and zonal marking.
Usually, two, three, or four players are on the five-zone and cover space while remaining players in the "man-to-man" mode.
Also, some coaches practice one player on each goal post, while others place only one or no one.
How many players to use for defending corners?
Well, let's say there's an unwritten rule that in defensive jumps you always have to have three players more than your opponent.
But what about the counter attack?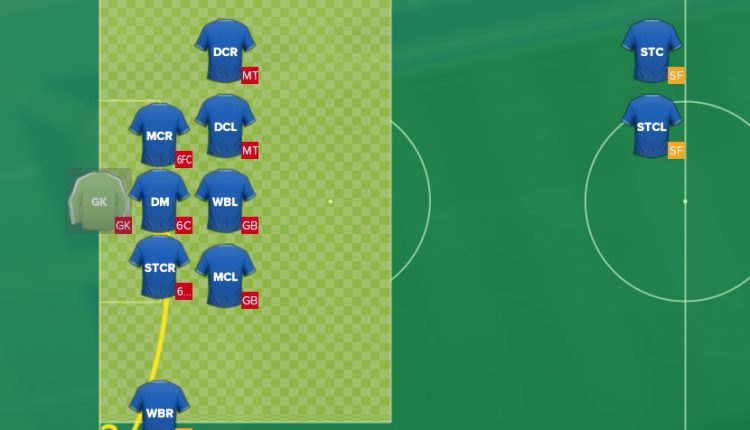 In a time when defenses are becoming more and more powerful, and they are more organized and harder to break – is not "sin" not to use defensive corners as a possible counter attack arsenal!
In conclusion
There is no ideal way to defend the corner.
Theoretically, the combination is best, however, the theory is one, and the FM game is the other.
How do you set up yours?
Give us feedback: Was his article helpful?